Brief Presentation of the Product
This is a research and development project conducted at the Technological Educational Institute (TEI) of Thessaly (formerly TEI of Larissa), in co-operation with the companies Tsianavasand PolyhealthS.A.
The product is a novel fast-fermented sausage of "clean label" (without chemical additives/preservatives) containing pork meat and fat, salt, pepper, garlic and natural extracts of olive polyphenolsisolated from olive mill waste through an innovative, environmentally-friendly process, which utilizes olive mill waste to form a high-added-value product, which is an excellent antioxidant and health-promoting food supplement. Olive polyphenols(encapsulated in maltodextrin) derive from olive fruits by physical treatments only.
The product's benefits and novel features include:
The absence of ascorbate, which was substituted by olive polyphenolsoffering protection from lipid and color oxidation
The absence of nitrites/nitrates (preservatives).
Food safety and prolonged self life are ensured via the antimicrobial action of olive polyphenols(against certain pathogens/spoilage microorganisms), the protective culture used (which produces bacteriocins, organic acids, aromatic compounds) and the appropriate acidification and drying of the sausage
The antifungal activity of olive polyphenols(at 2000ppm), which is evident by the absence of yeasts/moulds on the surface of the sausage casings
The improved growth and acid production by the starter culture, which improve safety and can shorten the fermentation process.
The presence of natural antioxidants from olive, which are very rich in hydroxytyrosol, a substance with significant antioxidant properties in food and the human body
The presence of a very rich and distinct flavor, as a result of the addition of olive polyphenols.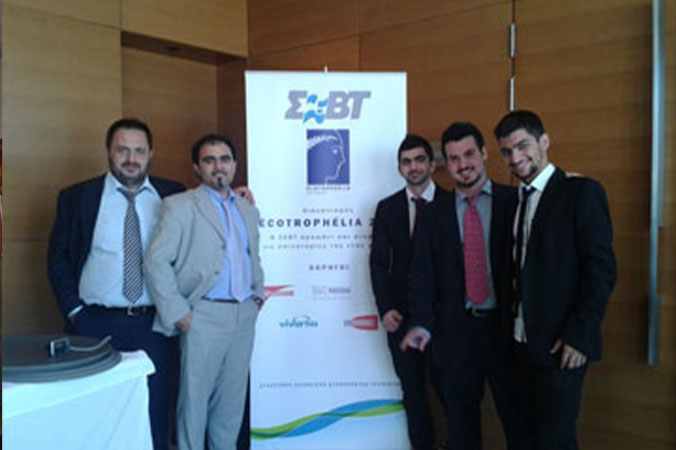 What are olive polyphenols?
Polyphenols, such as oleuropein, tyrosol, hydroxytyrosol, oleocanthaland oleaceinfound in olive, are extremely strong antioxidants.
Their antioxidant activity is similar to artificial antioxidants like Butylatedhydroxyanisole(BHA) and Butylatedhydroxytoluene(BHT), and they are known to play multiple positive roles in our health.
Polyphenolsboost the immune system, protect us from heart diseases and display anticancer activity as they act as free radicals traps (scavengers).
Several scientific publications underline the significant antioxidant, neuroprotective, antiaging, anticancer, and hypocholesterolaemiceffects of olive polyphenols
They protect olive oil from oxidative damage and they contribute to its superior oxidative stability among other edible oils.
Hydroxytyrosolin particular, is a key antioxidant and antinflammatorysubstance found in olives, and aqueous olive extracts
Recent data suggest that the health promoting properties of olive and olive oil, which are well known and exploited in food and medicine since ancient times, are mainly due to the polyphenoliccontent rather than the presence of monounsaturated fatty acids (MUFA)
Interestingly, although known for their antimicrobial properties, recent data shows that olive polyphenolsalso seem to enhance growth and metabolism of lactic bacteria at certain levels applications in fermented food